Navigating Life Today… DIRECTION CORRECTION
Programming Consciousness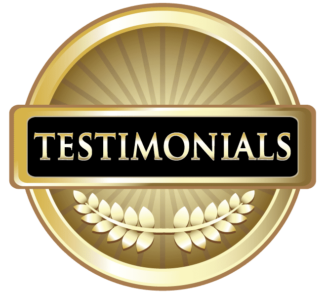 Working with Lori Has Changed My Life
Working with Lori as a coach has enabled me to get in touch with parts of me that I didn't know existed. I didn't think I could feel inside my body when I started with her, one session provided me with an invaluable tool that proved I actually could feel. She is an extraordinary teacher who not only provides you with the information but teaches you the tools needed and how to apply them to your life in your own unique way. She has an innate way of questioning that leads to self-discovery. She led me back to parts that I had forgotten about and to parts that I had been totally unaware of. Lori shared in my excitement of discovery as if it was her own and then led me on to discover more.
Talking with Lori is like talking with a good, kind and understanding friend. She was respectful of my time and resources and gave me her full attention, at times recalling things from previous sessions that showed she was truly focused during our time in sessions. She provided me with the encouragement and challenges I needed to develop as a better person and enjoy a more fulfilling life.
With the information, tools, and expertise she provided, I am well on my way to creating the success and life I really want to live. Working with her has changed my life in ways I hadn't even imagined.  I think everybody needs a Lori.
– Linda T – Canada
Lori Helped Me Piece the puzzle Together
Knowing my friend and personal coach is exactly that. It is a knowing. Knowing that this person genuinely cares about you and your well-being. Knowing that she wants more than anything to see you succeed and achieve your dreams. Know that the journey you're on isn't easy and Lori will be the one to guide you through this gracefully and with compassion. It doesn't mean that she will sugarcoat anything to make you feel better. Her passion is to help and see you achieve everything you've been striving for all your life but haven't been able to make it happen. Lori helped me piece the puzzle together with her sage wisdom. If you're ready to be honest with yourself and do the work, my friend of greater than 30 years will help you find the answers you need to live the life you truly want!
– Beth McCoun
Lori's coaching style is a winning
combination
Working with Lori has been an incredibly positive and transformative experience. Her coaching sessions were
not only helpful, but also clear and focused. She had a knack for understanding my needs and goals and was
able to provide guidance and support in a way that resonated with me.
What stood out to me the most was her empathy and genuine care for my well-being. Lori created a safe and
non-judgmental space where I felt comfortable opening up and exploring my challenges and aspirations. Her
empathetic approach allowed me to gain deeper insights into myself and my circumstances, leading to
meaningful personal growth.
I also appreciated her good sense of humor, which added a lightness and joy to our sessions. Laurie is able to
find the right balance between serious reflection and lightheartedness, making our coaching sessions not only
productive but also enjoyable.
I highly recommend her to anyone seeking guidance and support. Lori's coaching style is a winning
combination of being helpful, clear, positive, empathetic, and infused with a good sense of humor.
She truly made a positive impact on my life, and I am grateful for the opportunity to have worked with her.
– Lana Kis – Germany
Lori Makes Me Feel Complete By Educating
Lori is an authentic, caring coach. She is sincere to help. I went to her for an issue I was facing, however, after speaking to me she said what I am going through is the surface and we needed to go into the root of the issue. She was fully committed to serving and she gives her full attention with attentive listening. Even though we are 12 hours time difference, she would set aside the committed time. She is generous at heart, sharing her experiences and she is like a modern-day Mary Poppins cause whenever I shared about issues I was facing, she will "pull out" something from the computer and give me within seconds. She is amazing. She gives the right "magic" for whatever I was facing. She is kind with no judgment. She explains clearly what is happening and readily explains again if I do not understand. That's patience! I have grown to understand myself better through her. The difference with her and other coaches who worked with me is that she wants to help understand why it's so important for me to reach the goal by rediscovering myself, my beliefs and aligning my intentions. While other coaches got me to the goal with various tools and skill sets, I still felt incompetent about myself. Lori makes me feel complete by educating and uncovering what's true to me. With that knowledge, I understand the reason for reaching the goal or make it smoother for me to reach it and I felt more confident and the REAL me. I believe whoever works with her will be a better version of themselves. I am grateful for her. Thanks Lori! You Rock!
 – Corina Tennakoon – Singapore
It was clear that she was listening
Lori Hoene came along when I was lost. Completely lost. I lost my job when I was close to retirement but not quite ready. And just as bad, I was confused about what I wanted out of life in general. I remember her asking me, what do you want? What do you love? I had no idea to either of those questions. That's what she had to work with. A mess.  Lori reached down and pulled me from the abyss. She met with me faithfully every week, on time, and always prepared. It was clear that she was listening to me, sometimes recalling things I had said that even I had forgotten. She takes notes.  She guides you. She does not tell you what to do but enables you through thoughtful queries to discover who you are and what you are all about, and perhaps more importantly for me, I was then able to know where I wanted to go. After a few weeks I felt like I was facing my fears (she has a knack for making you do this) and then I began to know what I wanted and loved.  Oh, and she is super smart. She has done the work needed to help people like you and me. I needed help with getting on with my life business-wise and on a personal level. I think the work we did together helped with both. Money well spent. In my opinion, everyone needs a coach. If you want to help yourself and are willing to do the work, Lori is an excellent guide.  
 – Dr. Henry Bohler, Dec 2021
It Was A Great Experience
Lori Is A Pleasure To Work With
Talking With Lori Is Talking With A Best Friend
She Has A Wealth of Knowledge To Share
She is Committed to Helping Others Achieve